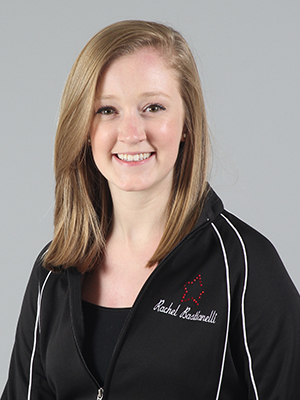 Rachel Bastianelli,
Choreographer/Instructor
Rachel grew up dancing at CCDS. She graduated in 2012, and went on to study biochemistry at Virginia Tech. While at school she became involved with a student run organization known as the Contemporary Dance Ensemble. She held numerous positions within the company including Assistant Technical Director, Remembrance Through the Arts Director, and Student Director. During her time in the company, she choreographed many tap numbers and taught technique classes. She also taught ballet, pointe, and creative movement at a local dance studio in Blacksburg, VA on the side. She served on the Blacksburg Board of Ballet as an Assistant Artistic Director and choreographed/directed scenes in their annual presentation of the Nutcracker and Don Quixote. She was also a soloist in the Nutcracker, starring as the sugar plum fairy.
Rachel is back in the area and is happy to be sharing her love of dance and her eagerness to teach with the students of Chris Collins Dance Studio.