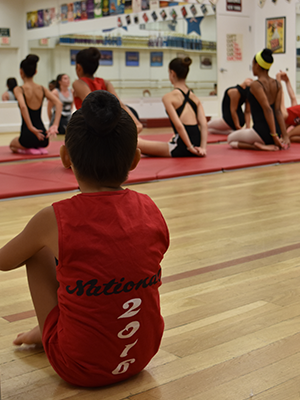 We have been Building Confidence & Making Memories Since 1975.
Although we are extremely proud of our award-winning dance company, a large part of Chris Collins Dance Studio are our studio students, from age 2 ½ through adult, sharing the joys of dance. Every studio has a different philosophy. We are a very family oriented and nurturing environment. We serve students from many local neighborhoods as well as many families who travel great distance to be a part of the Chris Collins Dance Family.
Perhaps you are a new dance parent looking for a first dance studio for your child but unsure exactly what it is you are trying to find. Perhaps your child has danced before but you are new to the Northern Virginia area and in search of the right place for your child to continue in dance. Perhaps you've danced elsewhere before but feel that it's time for a change. Perhaps you are an adult who wants to take up dance yourself.
Whatever your circumstance or reason, we're pleased that you found our website, and we hope it will help you to understand a little bit about our studio, our faculty, our dancers and our philosophy of dance education.
We don't claim to be the right studio for everyone. No studio is. We simply believe that Chris Collins Dance Studio is a special place where great people of all ages gather to learn proper dance technique in a safe, fun and encouraging environment. So we invite you to visit our studio and to decide for yourself.
No matter what it is you're looking for, and no matter what it is you want to achieve in dance, we have just one method of measuring success.
At Chris Collins Dance Studio, we measure success in smiles.