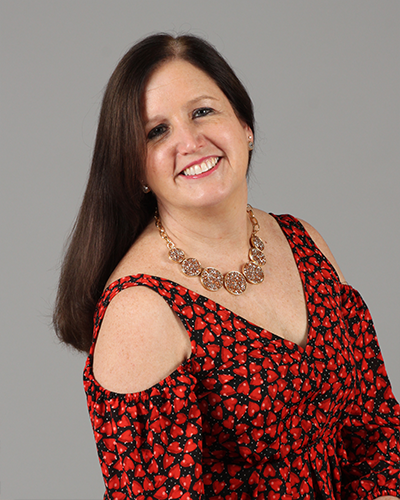 Jennifer Meyer,

Company Co-Director
Jennifer has been teaching at Chris Collins Dance Studio for over 25 years. She is a "Fellow" Member of the Cecchetti Council of America, holding her Advanced Professional (Grade VII) Teaching certificate. Jennifer has served on the board of the East Coast Committee for over 20 years, as Secretary, Vice-Chairman, Chairman, and Board Chairman, she is presently serving as Registrar. Along with successfully presenting many students in the examination process, she also coaches teachers for their Cecchetti teacher's exams. She was honored to have one of her students chosen to represent the Cecchetti Council of America at the Cecchetti International Classical Ballet Competition in 2014.
Jennifer is also a member of Dance Masters of America, where she received her teaching Diploma though Teacher's Training School and has served on the Board of Directors for Mid-Atlantic Chapter 17 for the past 5 years. She is currently the 2nd Vice-President, along with the Chairman of the Performing Arts Competition.
Jennifer has performed as a soloist in Sleeping Beauty, Nutcracker, Cinderella, Coppelia, and as the lead dancer in Gaite Parisienne. She has enjoyed teaching master classes, workshops, conferences and scholarship classes along the East coast. Many of her students have been recipients of numerous scholarships and awards though out the years, along with awards for her choreography, Judges awards, Over-all Entertainment and Technique. Former students have gone on to work for Cirque de Soleil, cruise ships, theme parks, and become members of Ballet companies (e.g., Cincinnati Ballet and Maryland Ballet Theater).
Jennifer loves sharing her joy of dance with her students and strives to instill in them a love of dance that will last a lifetime.