Chris Collins Dancers were All-Stars in the On Point Competition in Woodbridge May 2017!

We are extremely proud of all our performers' achievements on stage and are equally proud of them off stage.
As always, we are very proud of our CCDS performers. During three days of competition with twelve studios from the DMV area, our dancers had great camaraderie with their peers from other studios and gave outstanding performances! From our young Twinkling Stars to our Sensational Seniors (and our adult tappers and Dancing Dads) it was an award winning weekend!
Congratulations to Miss On Point – Amani Muntu! And to Petite Miss On Point – Evie Muntu! Kudos to Piper Kelly who was runner-up to Teen Miss and to Amina McKinney who was runner up to Petite Miss!
Congratulations to our own "Miss Tiffany" who won the top choreography award for the senior lyrical piece "Home" and also won the Outstanding Entertainment Award for "Seussical."
We are so proud that so many of our students were invited to be in the opener for nationals in Virginia Beach!
Special recognition to our group routines that were Dynamic Award winners (tops in dance subject) including "Tethered" "Magic" "These Four Walls" and " Home"
In addition, we had many solos and groups in the top ten overalls of their age group and divisions. It was definitely a great way to close out our competition season!
---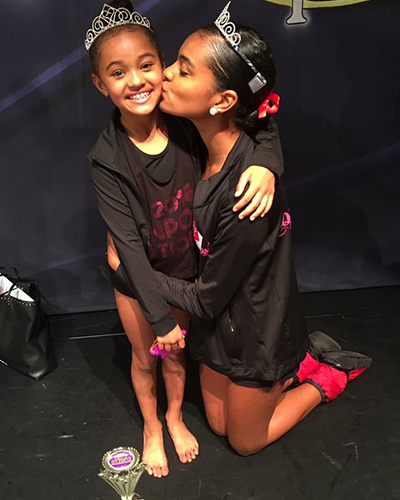 Special Judges Awards were presented to:
Kailah Doles – Fierce Focus Award
Blair Gilmore – Sparkling Personality
Evie Galvan – Perfectly Passionate
George Gross – Cute as a Button
Catherine Quidas – Lovely Lines Award
Katie Woods – Tutu Beautiful
"Coffee Break" – Excellent Entertainment
"Clue" – Clever Concept
"Embassy Waltz" – Tutu Pretty
"Jungle Book" –Seamless formations
"That's Life" – Sleek & Sophisticated
---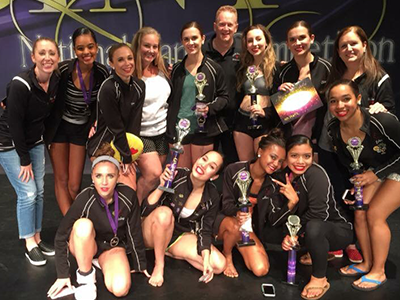 The following students were selected to be a part of the Nationals Opener: